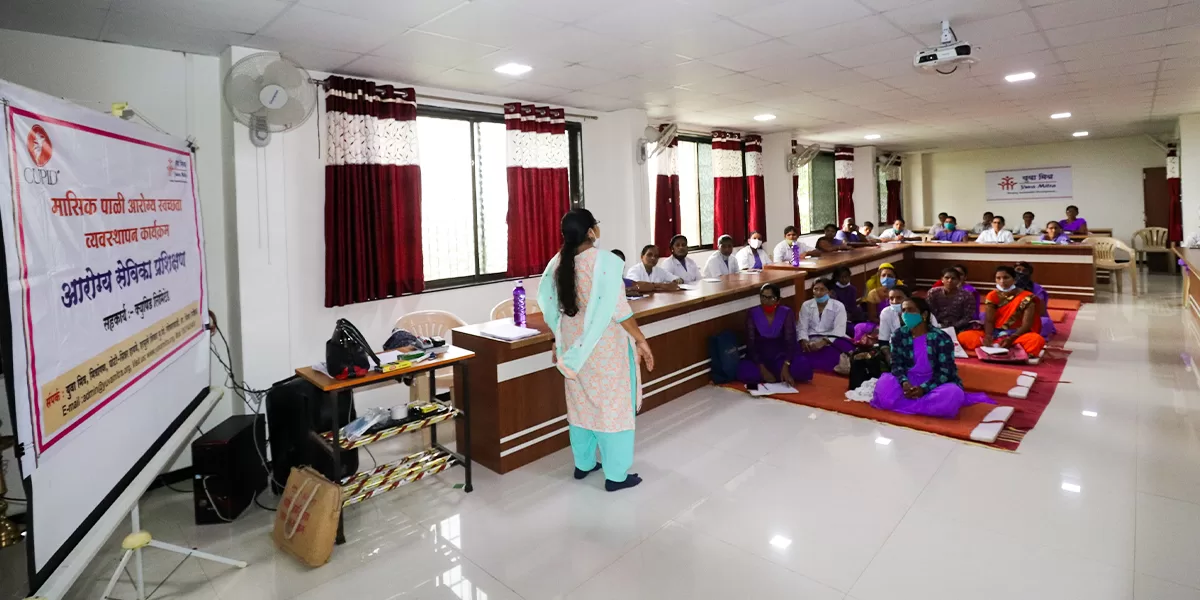 For over two decades, Yuva Mitra has been on an inspiring journey, placing Health and Education at the forefront of its mission. In its unwavering commitment to fostering holistic development, the organization has transformed the lives of communities across multiple Indian states. Through innovative programs, Yuva Mitra addresses critical health challenges and empowers individuals, particularly women and children, with the knowledge and skills needed to lead healthier lives. This journey aligns perfectly with the Sustainable Development Goals (SDGs), making Yuva Mitra a beacon of hope, creating healthier, empowered, and informed communities poised for a brighter future.
Empowering Children and Adolescents
Yuva Mitra's journey in empowering children began in 2004 with the introduction of the Nisarg Mitra and Balmitra programs. These initiatives were designed to work closely with children between the ages of 12 and 18, recognizing the pivotal role of education in shaping their futures. Up until 2009, Yuva Mitra was widely recognized as a child-centric organization, with the core objective of creating nurturing environments for children's education and personal growth.
Life Skill Development and Health Initiatives
In addition to its child-focused efforts, Yuva Mitra actively promoted life skill development training for adolescent girls and boys. Over the past fourteen years, the organization has dedicated its energies to addressing critical issues concerning the health and malnutrition of women and children. This journey involves a range of awareness-generating activities, including personal health and hygiene campaigns, sanitation initiatives, safe drinking water programs, health camps, and health check-ups. Simultaneously, Yuva Mitra remains steadfast in its commitment to empowering children and communities, ensuring their well-being and bright futures.
Alignment with SDG 4: Quality Education
Yuva Mitra's focus on education and awareness-building aligns with SDG 4 (Quality Education). By conducting sessions and awareness programs related to personal health, hygiene, and safe practices, the organization equips individuals, especially children and adolescents, with knowledge and skills for healthier lives. This education empowers them to make informed decisions about their health and well-being.
Transformative Endeavors in Health and Sanitation
In collaboration with the Tata Trust, Yuva Mitra has implemented Water, Sanitation, and Hygiene (WASH) programs across twenty villages in the Khed block of Pune district. These programs ensure access to essential hygiene and sanitation facilities, promote safe drinking water, empower women, foster gender-equitable norms, and advocate safe and hygienic practices.
Empowering Women and Girls Through MHM-WASH Initiatives
Yuva Mitra's MHM-WASH initiatives empower women and girls, promoting menstrual hygiene with dignity. These programs have positively impacted women and adolescent girls in multiple villages, furthering the organization's commitment to improving the well-being of communities.
Addressing Malnutrition Through Arogya Mitra
Yuva Mitra's journey in health and nutrition commenced in 2009 with the Arogya Mitra program, effectively addressing malnutrition among beneficiaries in Palghar district. This holistic approach exemplifies Yuva Mitra's dedication to the well-being of communities, contributing significantly towards SDGs related to health, gender equality, and quality education.
Contributing to SDG 3: Good Health and Well-being
Through these initiatives, Yuva Mitra actively contributes to SDG 3 (Good Health and Well-being) by improving the overall health and well-being of communities, particularly women and girls. By providing essential hygiene and sanitation facilities, ensuring access to safe drinking water, and empowering women to maintain menstrual hygiene with dignity, Yuva Mitra's programs address critical health issues and promote a healthier lifestyle.
In conclusion, Yuva Mitra's unwavering commitment to Health and Education has left an indelible mark on communities, forging healthier futures and empowering generations. With a steadfast focus on aligning with the Sustainable Development Goals, we strive for a future where health and education are accessible to every individual, regardless of their circumstances. Together, we envision communities thriving with knowledge, empowerment, and well-being. This remarkable journey to improve lives has been made possible through the invaluable support of stakeholders, donors, and government agencies.
YUVA MITRA'S COMMITMENT TO SDG'S IN HEALTH & EDUCATION
THE PROJECTS WHICH FOCUSED HEALTH AND WELL BEING POSITIVELY
IMPACTED MORE THAN 12000 WOMEN, CHILDREN AND ADOLESCENTS
LIFE-SKILL EDUCATION WAS PROVIDED TO STUDENTS OF 24 SCHOOLS AND MORE THAN 3000 STUDENTS
GENDER EQUALITY WAS FOSTERED THROUGH VARIOUS PROGRAMS THROUGH
TRAININGS ON GENDER SENSITIVITY
CLEAN WATER AND WASH FACILITIES PROVIDED IN MORE THAN 15 SCHOOLS SPECIFICALLY TARGETING THE YOUNG ADOLESCENTS AND YOUTH